Are your EV Charger Installations compliant? 

Don't fall foul of the regulations fit a compliant connection centre from matt:e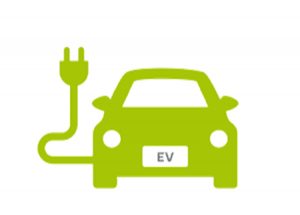 2019 is looking to be a major growth year for Electric Vehicle sales and as such will mean all Electric Vehicle owners will require charge points at home, and that there will be significant growth in workplace and public charge points.  
The issue throughout Europe and distinctly in the UK is the how the electricity is supplied into our homes and workplaces is usually through a PME (TN-C-S) supply. 
During normal operation a PME (TN-C-S) system, this is a cost-effective and safe option for an earthing system into a premise.
Unfortunately, there are occasions where the incoming neutral is broken, this is called an open PEN. This effectively can mean that line or phase voltages can appear on the neutral and subsequently be on the PME Earth in the premise at single or dual phase voltages.

For years we have banned caravan parks having a PME supply within close proximity of plug-in caravans or mobile vehicles due to the metal bodies of the vehicle and the potential voltage that could occur under grid fault conditions, now we decide to allow great big lumps of metal Electric Vehicles to be charged on our driveways!
With the introduction of the 18th Edition of the IET Wiring Regulations coming into force on January 1st 2019 and the previously released 'COP for Electric Vehicle Charging Equipment Installations' and GN7 (Guidance note 7), we now have a clear picture of what we can and what we cannot do.
Standard metal and IP65 enclosures available for all models.
Matt:e has developed a range of compliant solutions for both single and three phase infrastructures which enable the installation of electric vehicle charge points without Earth Electrodes
Connect EV Single Phase Supplies 
Connect-EV Manual Isolation transformer
EV-3-32 v2 Connection unit with O-PEN and  3 x 32amp Type A RCBO onLoad side
EV-1-63-IP v1 Connection unit with O-PEN and 1 x 63amp 3 phase connection (unit shown in IP65 enclosure)
Further information on the safe installation of EV chargers